16th Annual 2023 Husker Fans Salute the Troops Weekend October 6th & 7th, 2023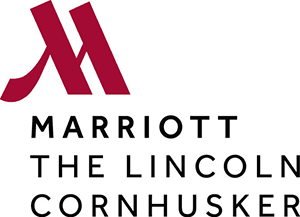 Registration is now open for first time veterans and their families for the 16th Annual 2023 Husker Fans ​Salute the Troop Weekend October 6th & 7th.
Please click here to register. Please do not use this form to register if you are a returning veteran we open for returning veterans on August 1st
---
Our Mission
"The Husker Fans Salute the Troops Foundation is committed to Salute, Serve, and Support every Nebraska Veteran and active military personnel, to ensure that every person with Military ties in Nebraska feels welcome, appreciated and respected."

History of Husker Fans Salute the Troops weekend

2023 marks the 16th year for Husker Salute.  2008 was our first year held during the OU game and attended by about 70 veterans and their families. Since then we have had to limit our attendance as it has grown to nearly 500 attendees. Each year we try to improve the experience and being our 16th year we are expecting it to be the best. 
Registration
Registration is limited to members of all branches of the United States Military, active or retired.
The "Salute" organization will provide: Saturday, Meet former Husker Football greats!  Take a private tour in the Nebraska Memorial Stadium. Attend a watch party for when Nebraska plays Illinois in Champagne, IL October 6th, complete with food, drinks, door prizes and special activities for the kids. A free night stay at the Cornhusker Marriott Hotel that night. Sunday, a brunch to honor our military men and women with a guest speaker. First time registrants will pay only a small $50 non-refundable registration fee to hold their reservation and ​repeat registrants will pay a $75 non-refundable registration fee.
Donations
We cannot do this without the support of Husker fans everywhere.  The "Salute" weekend provides military members a unique opportunity to spend a dream weekend around something they love.  Our board's goal is to provide a weekend for the military families at no cost to them except a nominal registration fee.    

Will you please help us honor the service of fellow Nebraska fans by providing funds or by donating goods and services? Any donation level is appreciated and helps our efforts.
Husker Salute is a non-profit organization that is staffed by all volunteers. 
All donations are tax-exempt  through Husker Salute under the 501c3 tax code.
Please contact us if you have any questions.